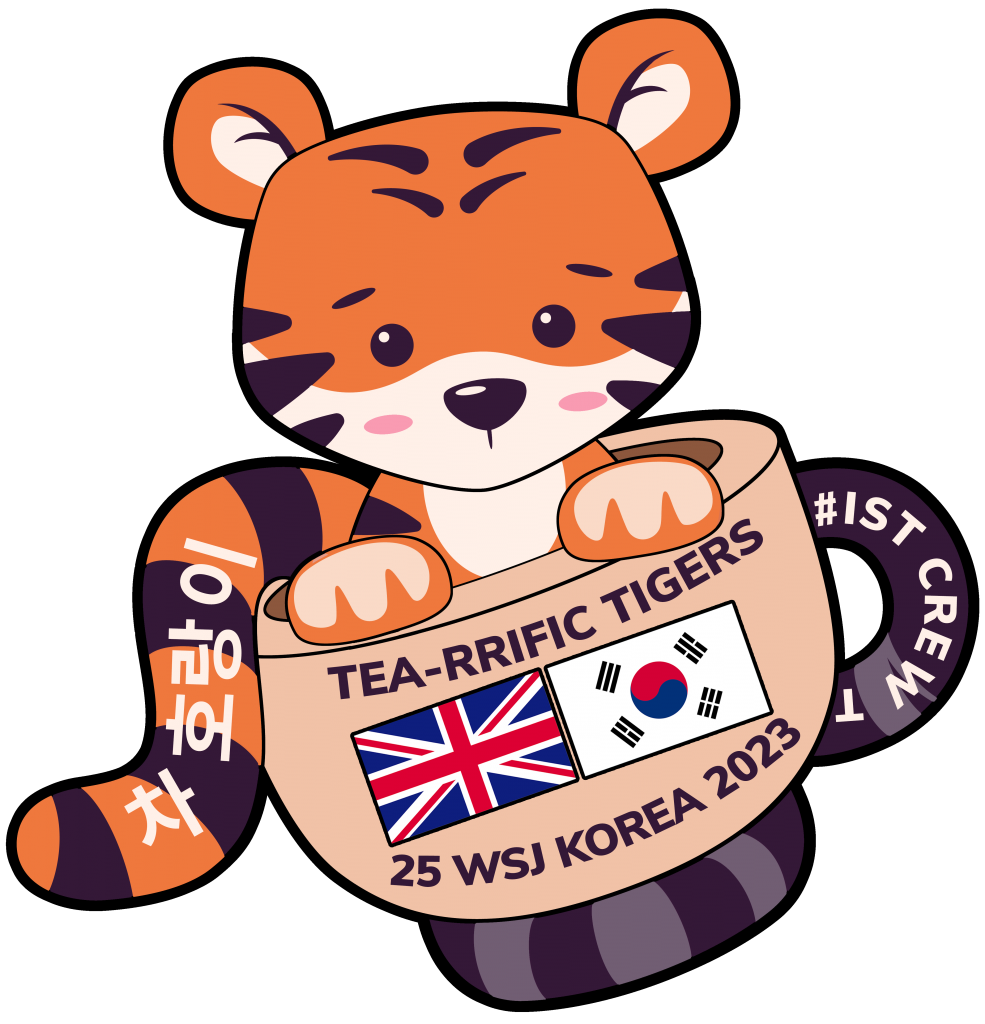 Crew T (Tea-rrific Tigers) badges are available for purchase and swap. For swaps please email me (erikbarrow@hotmail.com) or message me on FB.
Swaps: I am mainly interested in those badges that I do not yet have. I may be open to extras of some badges (if so noted in the table below). I am only interested in Jamboree badge swaps for Units/Contingents/IST, and not for any personal badges (Sorry).
Notice: Why not check out my kit recommendations while you are here! Click Here
Highlands, Islands and NE Scotland

West & South West Scotland

Swap only - No £15 offers please

Essex & Greater London North

Norfolk and Cambridgeshire

Greater London Middlesex West

Greater London Middlesex West

Greater London North East

Greater London North East & LASER

Greater London South East

Greater London South West

Greater London South West

Central Yorkshire & Cleveland

Central and South Yorkshire

No (unless non blue boarder version)

No. (Light Blue background version Yes)

Cumbria & Isle of Man Scouts, North West Guides

The East Lancashire Hotpots

Greater Manchester & Ulster Guides

Buckingham and Wawrickshire

Hampshire & South West Guides

Hampshire & Isle of Wight

No more red. Open to Blue/Yellow

The Roal Swans of Berkshire

No (unless round version)

Shropshire Scouts, Welsh Guides

Warwickshire & Midlands Guides
IST Badges
I am collecting 4 of each badge below. If the status shows less than 4 then I may be interested in swap/purchase.
Crew Number
Location
Crew Name
Crew Badge
Status
A
Northern Ireland
The Saffron Spuds
Have 4

B
Scotland 1:
Clyde
Forth
South West
West
Clan Braveheart
Have 4
C
Scotland 2:
East
H&I
North East
South East
Clan Caledonia


Have 4
D
Wales
Have 4

E
Northumberland
Durham
Cumbria
Cleveland
Have 4

F
West Lancashire
East Lancashire
Merseyside
Lanky-side Triangle
Have 4

G
North Yorkshire
Need 4
H
Central Yorkshire
Humberside
West Yorkshire
South Yorkshire
Haribo Hawks
Have 4

I
Gt. Manchester East
Gt. Manchester North
GT. Manchester West
The Worker Bees
Have 4

J
Cheshire
Have 4

K
Derbyshire
Shropshire
Staffordshire
West Mercia
Have 8

L
Leicestershire
Lincolnshire
Nottinghamshire
Have 8

M
Birmingham
City Of Coventry
Solihull
Have 4

N
Hereford & Worcester
Warwickshire
Bulls and Bears
Have 4

O
Norfolk
Cambridgeshire
Suffolk
Have 4

P
Essex
Gt. London North
Eastsaxe
Have 4

Q
Bedfordshire
Hertfordshire
Have 4

R
Buckinghamshire
Oxfordshire
Northamptonshire
The red kites
Need 3
Have 1

S
Avon
Gloucestershire
The Severn Stags
Have 4
T
Kent
East Sussex
Tea-rrific Tigers



My Crew
U
West Sussex
Surrey
Marlions
Have 4

V
Gt. London Middlesex West
Gt. London South West
London Undergrounders
Have 4

W
Gt. London North East
Gt. London South
Gt. London South East
London Foxes
Have 4

X
Cornwall
Devon
Somerset
have 4

Y
Wiltshire
Dorset
Bailiwick Of Guernsey
Jersey
Have 4

Z
Hampshire
Isle Of Wight
Royal Berkshire
Stags and Roses
Have 4
AA
BSO & Bermuda
No CCP – No Known Badge
Need