With the Jamboree being cut short, many of us have much more leftover swaps than intended. This page is intended to showcase what I currently have on offer, as well as to show the badges that I already have (and no longer need). Please note that while I do my best to keep this page updated, some items may no longer be available if a swap is in progress and I have run out of a particular badge, For the same reason I apologize if you offer a badge that isn't shown here, but I may already be in the process of swapping with someone else.
Please note I have all UK Units, and IST crews, and as such am not looking for doubles.

Please message me on Facebook to suggest a swap. Please let me know what badge/badges you are after and send photos of what you are offering (please do check below to see that I don't already have it).
Selling: At the moment I am avoiding selling my standard Crew T badges due to the limited number left for swapping.
Items I have for swapping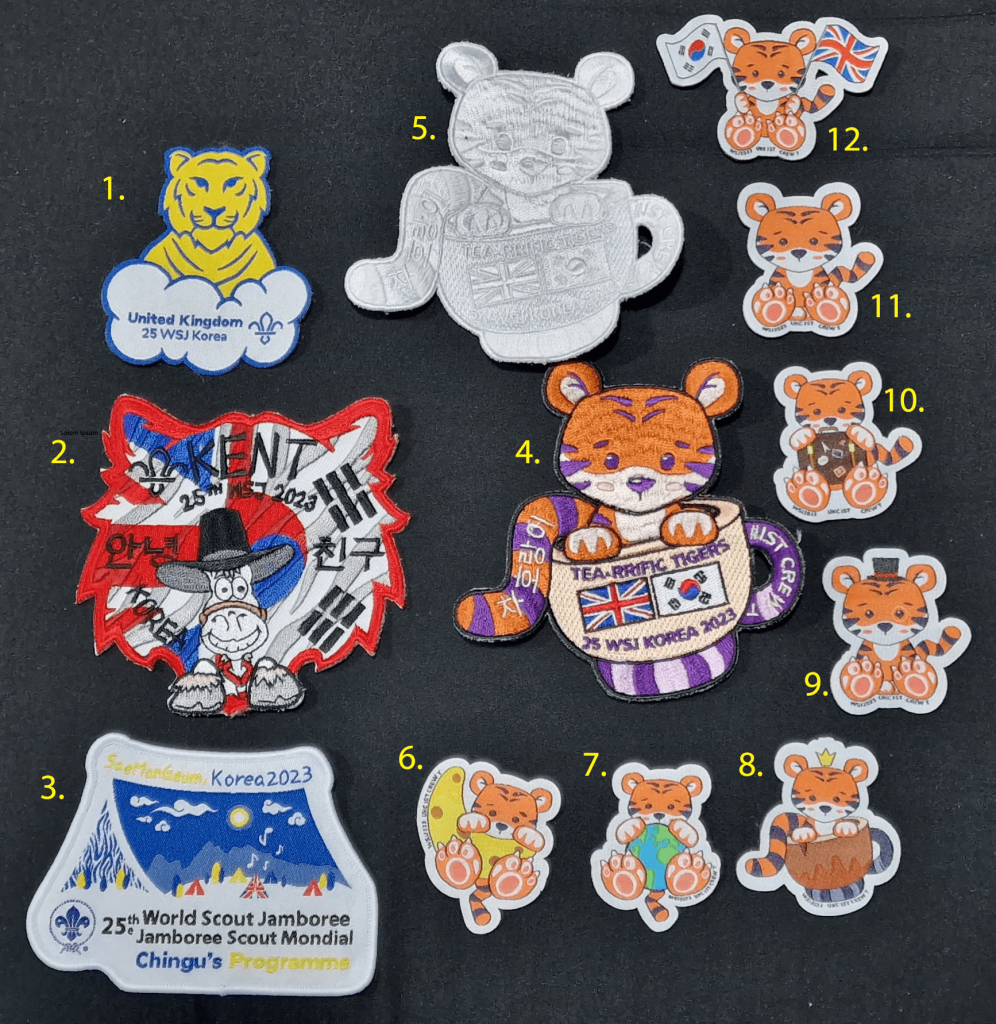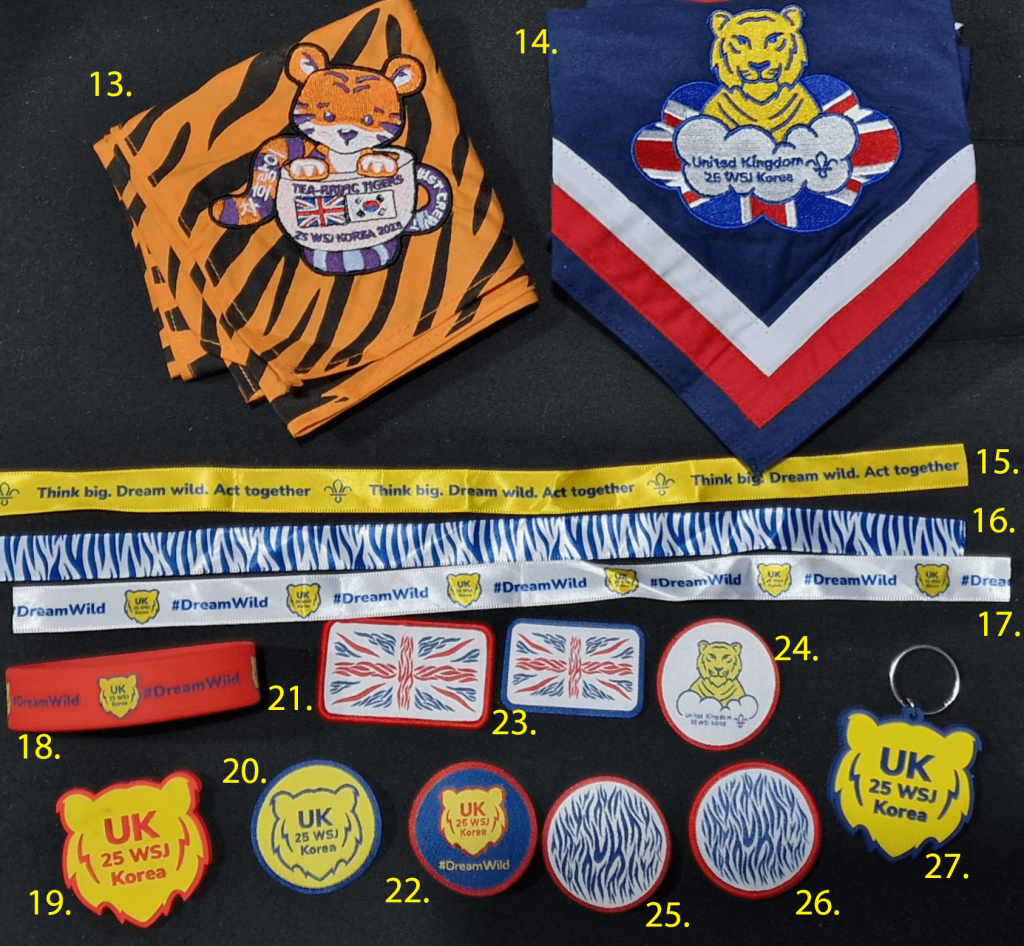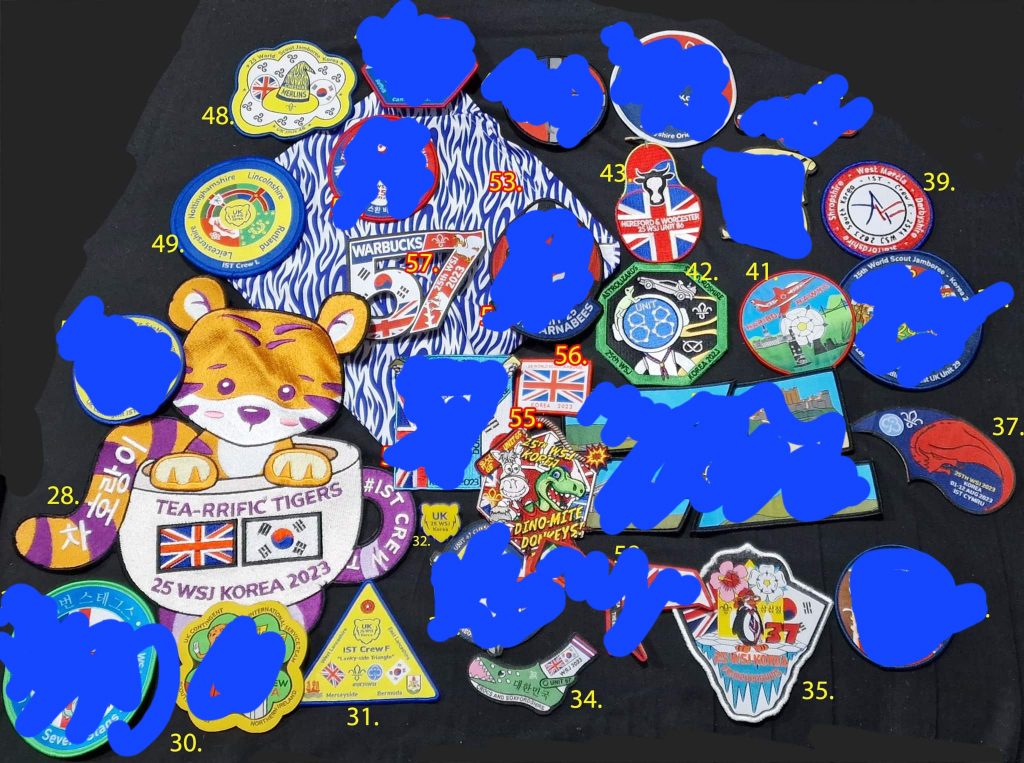 What I am looking for
25th World Scout Jamboree Badges Only (No previous jamborees, other events, generic scout badges, sorry)
25th World Scout Jamboree Jamboree Scarfs
25th World Scout Jamboree pin badges and other jamboree items
Tent Badges (Any I don't have, but definitely the following)

El Salvador
Croatia
Belize
Germany
Angola
France
Romania

No UK units…. Except the following

Unit 86 Circular badge only (not pear badge)

No UK Crews
Items I already have
UK unit/crew badges are not listed. Please use the search function.

Swaps in Progress
Badges I am expecting, but may be open to if they don't arrive for some reason.